Historic French Quarter Tour in New Orleans
Dive into the history of the Vieux Carre, New Orleans' French Quarter. Learn about several famous moments in the neighborhood's history, as well as the unique architecture and culture of New Orleans and the city's origins.
Duration:

1 hour, 30 minutes - 2 hours
Highlights
Walk through the world-famous French Quarter, catching sight of its renowned architecture and colorful culture as you learn about the area's remarkable history
Stop at several historic sites and learn about historic events associated with each one, including stories behind the city's founding, the Battle of New Orleans from the War of 1812, voodoo and slavery, po' boys and signature NOLA dishes and, of course, the city's renowned Mardi Gras celebration
Stroll along the most famous and scenic bend of the Mississippi River, which gives New Orleans its nickname of The Crescent City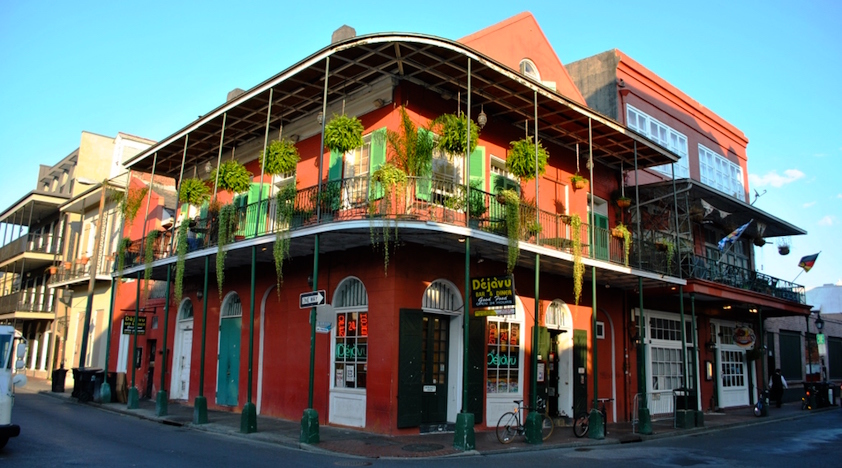 Additional Information
French Quarter sidewalks can be uneven; comfortable walking shoes are strongly recommended. New Orleans is prone to sudden thunderstorms, therefore you may want to pack a poncho or small umbrella. Bringing bottled water is also encouraged. Please no audio or video recording of the tour. Still photography is permitted.
Cancellation Policy
This tour runs rain or shine. No refund for cancellations, but you can reschedule for a later date or comparable tour.
Feb 8, 2017
Carlo was the perfect tour guide. He had detailed knowledge accumulated as a lifelong resident of the area and an experienced tour guide. He also is a gifted storyteller. One gets the clear sense that Carlo really loves New Orleans. His idea of a great vacation is to take time off as a guide to immerse himself in Mardi Gras! This was not a tired, mechanically narrated tour. This was someone telling a love story!
Review provided by Peek Pro