Two-Hour Private Surfing Lesson in Huntington Beach
Hit the waves of Huntington Beach for a private surfing lesson that pairs you with a professional and all the gear you need. Learn tons of news skills with one-on-one instruction and plenty of time spent in the water.
Cancellation:&nbsp
24.0hrs
Instant Confirmation
Best Price Guaranteed
Highlights
Work privately with an experienced instructor to take your surfing skills to the next level
Dive into the refreshing waters of Huntington Beach to put what you learn into practice and enjoy the warm weather
Learn how having a deeper understanding of the ocean makes you a better and safer surfer
What's Included
Professional surfing instruction
Board, leash, and wetsuit
Additional Information
Please bring water to stay hydrated, as well as sun protection.
Customer Reviews
Jason was terrific and made scheduling our lesson quick and easy. Tyler was super nice and did a great job with our lessons! Highly recommend!
Excellent instruction and safety oriented. I highly recommend them!
Back in Sept. of 2020 I purchased a surfing lesson for my 8 year old child. I did research several companies on the internet and decided to book with Learn to Surf based on their reviews. My child had a fantastic time with their instructor "Big Wave" Dave. I even wrote a GLOWING review and prepaid for 6 more lessons ( for a total of $750.) Our next lesson was with a different instructor named "Sven". My child's experience with him was very disappointing. Even though he was very nice, his instructional skills were sub-par at best. He didn't have the enthusiasm or attention span that an instructor should have. He was very distracted by the waves and the other surfers. Me, my husband and child noticed a significant difference in the quality of both lessons. I wrote a review of this lesson and Jason Murchison (the owner) contacted us. Both me and my husband let him know how "Sven" just didn't meet our expectations and our child had such a better experience with "Big Wave" Dave. He suggested that from now to book with "Big Wave" Dave. My child had their 2/6 lesson with Dave with no issues. Our 3rd lesson with Dave didn't go as planned. My husband and child went to meet Dave but he did not show up. Apparently there was some confusion with their scheduler Libby. With the holidays coming up and Dave leaving to go up north to do snowboarding lessons we decided to wait for Spring/Summer season to come around before we used our last 4 lessons. Fast forward I texted Libby on July 1 to ask about Dave's schedule for July 5. She did not respond. I called Learn to surf's main number and Dave answered the phone. I asked if Libby still worked there, and he stated she didn't. I asked if he was available Monday, July 5 at 430pm, and he stated they do not do lessons on the half hour mark. I asked if he could do 4pm, and he stated that should be fine. I also mentioned to him that I still had 4 prepaid lessons and would like to use one of them for Monday, July 5th. He looked on my account and confirmed that I still had 4 lessons left but that I should "confirm" via email with Jason. I emailed Jason with no response. I called Jason on July 2 in the morning about Monday, July 5th. He stated he would talk to Dave and get back to later that day. He did not. I texted him at 5:25pm to confirm, and he responded that " we can do that but going I can't always guarantee Dave." On Monday, July 5th we show up early for our appointment. The reason being because parking is hard to find at the location where surfing lessons is located at 7203 Seashore Dr., Newport Beach, Ca 92646. We were all super excited. We even brought the family dog! I texted Jason @ 3:56 pm stating we were here. Then an instructor came up and greeted us, but he was there for another family that was waiting as well. Then we see Dave walking down the street. We greeted him and he handed my child a wet suit. During that time he was communicating with Jason. Then a moment later he confirmed my name and stated that he couldn't give us our lesson ! WAIT ? WHAT !! I showed him the text from Jason, and he said he was there for a 4:30pm lesson. I said but I thought you didn't do lessons on the half hour? He then said that he was originally at the grocery store and was called in to help out last minute. Jason did text me at 4:04 pm stating he "I can't answe " (typo) , On phone." I called him at 4:05 pm with no answer. Great, now after we had been waiting since last week and essentially the last few months for surfing lessons here we go again! He made no effort to call me, text, send a replacement, NOTHING! Waited for Jason to contact me for 90 minutes with no communication. I finally texted him and asked when he would be available to talk. He texted back and stated "I guess there was some confusion… unfortunately Dave is an independent contractor and does not want to continue servicing you, I will have to find another instructor." At that point me and my husband decided it was best to just ask for my money back. I don't want to continue subjecting my 9 year old child to any more missed lessons due to "confusions." Jason refused to refund my money and offered no apologies or anything to compensate us for our time and effort. I told him I could have worked and my child could have gone to other classes that evening. I stated this was "breach of contract" and he stated "he has a law degree and this was not breach of contract." In a nutshell after texting back and forth, no resolution was found. After doing a Google search of "Jason Murchison" I found a few things. Back in 2016/2017 there was a court case listed : https://unicourt.com/case/ca-ora-the-people-of-the-state-of-california-vs-jason-murchison-662529 PLAINTIFFS: CITY OF NEWPORT BEACH; THE PEOPLE OF THE STATE OF CALIFORNIA VS. DEFENDANTS: JASON MURCHISON; LEARN TO SURF, LLC. I'm unsure what the exact outcome was but I can see why , in my opinion, Mr. Murchison's law degree would come in handy! Perhaps, in my opinion, Mr. Murchison needs to keep my money for the remaining 4 lessons ($500) because of another court case. https://www.justice.gov/usao-edca/pr/guilty-verdict-case-unpermitted-snowboard-instruction-business-mammoth-mountain-ski In this case he was fined $500, charged with a class B misdemeanor and is now on 2 years probation for operating a non-permitted business on National Forest land!!!!
Location
Meeting location:&nbsp
21601 Pacific Coast Hwy
To see the full calendar click the

Book Now button below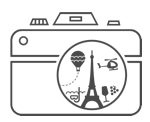 Over 1 million bookings
for the world's greatest activities are processed by Peek every year