Come to visit one of the NEWEST wonders of the world and the mysteries of the great Mayan empire capital.
Cancellation:&nbsp
3 days
Instant Confirmation
Best Price Guaranteed
Highlights
Your guide will tell you the history of this great culture, from Mayan calendar still used today in the shape of a pyramid to the traditional ball game "Poc-Ta-Pok" that was held in the stadium.
Start the day swimming in the cave cenote; this is a closed sinkhole inside a cave so you can cool off, afterwards you will enjoy a typical cuisine of the Yucatan region, then you will visit the Mayan Capital and to close the tour you will go to Valladolid, a colonial town from the 60s.
What's Included
Luxury Bus - Continental breakfast aboard the bus - Drinks included (beer, water and soda) onboard - 2 Drinks at lunch time (beer, water and soda)- Entrance fees to the archaeological site - Guide - Roundtrip transportation - Food buffet - Entrance fee to the cave cenote
Additional Information
Not Included:
Camcorder tax ($50 pesos)
Lifejacket $2 USD ($30 pesos)
You CAN'T climb the pyramids
Bring:
Camera
Sunscreen, hat
Extra money for souvenirs
Swimwear, Sports shoes
Change of clothes, Towel
Rules
Children rate from 4 to 11 years old
Children under 4 years old who don't pay the fee may not use the seat.
You CAN'T climb the pyramids
Cancellation policy
76 hours cancellation policy for full refund or sickness with a doctor prescription. If cancelled within 48 hours, 50% refund will be issued. If cancelled with 24 hours, 20% refund.
Customer Reviews
First off, our tour time in Chichen Itza itself was very good, the tour guide we had here was awesome and very good at explaining everything. This is the only reason I am giving this overall tour two stars! The description of this tour seemed to indicate we would swim in a cenote first so our entire group of 12 people dressed in swimsuits, Only after we loaded on the bus did we find out this would be the second to last stop. So we had lunch, walked around Chichen Itza and spent 90% of the day in swimwear. BTW the Continental breakfast on the bus was pathetic! A homemade sandwich that even my kids wouldn't eat. We figured we would at least get something that resembled food so we hadn't had breakfast. Now onto the stops, First we were hauled out to the middle of nowhere for our buffet lunch, catch was we couldn't have lunch until well over an hour of a shaman presentation, and standing around in their way over priced gift shop (shaman presentation was not a terrible time but the translator was so bad we lost interest very quickly and our kids were bore out of their minds). The people serving lunch were so rude to both my Mom and sister in-law that half our group almost tried to find a way back to the hotel when we got to Chichen Itza (good thing they didn't). I honestly thought I had wasted all of my money and one of my days in Cancun at this point. Lunch was not good and I ended up getting food poisoning, which made my next couple days fun..... Is it 100% I got sick from this food, No but I am pretty sure this is where it came from. That leads me to the second stop, Chichen Itza. I honestly can't say enough good things about our tour guild here, Paublo. He was very informative and had us do some fun things that kept our kids entertained. He should be working for a different company as his level of professionalism was far better than any other staff member. He also gave us just enough time to wander the ruins on our own before getting back on the bus. Thank you Paublo for fixing the day!!!! Our next stop was the Samaal Cenote, we had been looking forward to this the whole day.... By the time we got to the cenote they told us we only had 1 hour.... are you kidding me? We were lucky we already had our swimwear on as by the time some of the other guests on our bus changed into swimsuits, got a locker and life jackets they were only able to swim for 10 mins. We got about 20 mins of swim but were still being pressured to get back on the bus. Lastly we made the stop at the colonial town, and that's pretty much all it was, like the tour guild on the bus said in his own words "you have 20 mins to grab something to eat for the 2+ hour drive back to Cancun". We pulled off on the side of the road well after dark and the only thing we were able to find really fast was chips at a convenience shop, then off we went. We started the day at 730am and didn't get back to our hotel until just before 10pm. It was a long day and an emotional rollercoaster for all of us. Would I recommend this tour to anyone? Yes, but not with this company. What would I recommend this company change so I would recommend them - Cenote first, We pretty much drove right past it on our way to the lunch and if you knew we were going to have to wait over an hour for the buffet anyway this would have been a much better option. More time at the Cenote and less time standing around waiting. Baktan.... I mean Paradise Adventours is a cover for another company and out of fear this review will be flagged and not published, I won't mention the name (hint hint) but know you won't see anything Adventours brand on this tour. Check the fine print and read the actual company reviews before booking with this company. Overall a big thank you to Paublo for saving the day and being the light in what was looking like a very dark day.
The tour and entire day was wonderful! I recommend getting the plus package because they really take care of you and ensure your hydrated and you don't have to worry about it and try to find a place to buy a beverage. Pastor my tour guide was great. Drivers and his team was great too. Very knowledgeable and added humor. I can tell it is a person passion of his to share his story and the history. I traveled solo and not once felt uncomfortable. Chichen Itza and the stadium where they held the ceremonies was on my bucket list so it was life changing. It was a great relaxing, adventurous day full of great sites to see and places to go. Now for my recommendations...Make sure you confirm your pick up. I was disappointed as I had to reschedule for the following day because they said I was a "no show" but they went to the wrong hotel to pick me up. It was very clear on my reservation which hotel I was at and I waited for over an hour for them to pick me up and nobody came. I tried calling after they were 10 minutes late but nobody answered. My hotel concierge even tried calling but noone answered. The concierge called the another hotel and sure enough they went there and said I was a no show. I finally was able to text the company and sent an image of my receipt showing it was very clear which hotel I was at. I shared it was not my fault they went to the wrong hotel and asked if someone can please pick me up and I can meet them where they are at but they said no. They kindly rescheduled me for another day and were accommodating but I would have liked them to pay more close attention the first time. Aside from that, Pastor my tour guide was great.
Nous n'avons pas visiter Valladolid seulement un quart d'heure de nuit
To see the full calendar click the

Book Now button below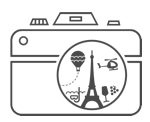 Over 1 million bookings
for the world's greatest activities are processed by Peek every year