About Peek
We help you to discover and book amazing things to do
We know that an unforgettable trip is built on the special experiences you share with friends and family. Yet these activities are often difficult to find and even more challenging to book.
We're changing this. We carefully curate our offering of high-quality activities, display them beautifully, and make them easily bookable online via computer, tablet or mobile phone. We're dedicated to making travel planning enjoyable, so you can focus on what matters – creating memories that will last a lifetime.
What makes Peek special
Peek only works with the highest quality vendors. Our team of travel experts handpicks the best activities to provide a personalized selection of experiences that match the varied travel styles of our customers.
Peek brings together all of the information you need in one place. Use our Travel Guides if you're visiting for the first time for an overview of the top things to see. Explore our categories to find unique experiences you will love. Then save yourself hours of phone calls with our seamless online booking and payments platform.
Our 'Perfect Days' feature complete itineraries, insider tips and hidden gems from tastemakers.
We believe in great experiences - and that includes the experience our customers have with Peek. Excellent customer service is at the core of what we do.
Our Investors
Peek is backed by
Eric Schmidt
(Innovation Endeavors),
Jack Dorsey
,
David Bonderman
,
SV Angel
and
CAA
.
Contact Us
We'd love to hear from you!
Meet the Founders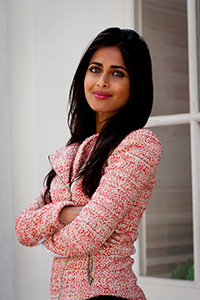 Ruzwana Bashir
Co-founder and CEO
Ruzwana is a travel junkie, having navigated her way through 40 countries. She previously worked at Gilt Groupe, Art.sy, the Blackstone Group and Goldman Sachs. Ruzwana has an MBA from Harvard Business School, where she was a Fulbright Scholar, and a BA in Economics from Oxford University, where she was President of the Oxford Union.
Travel Persona
Obsessed with ruins, beautiful landscapes and avoiding the crowds.
Favorite travel experiences
Wandering through the ancient city of Palmyra, horseback riding through the Mongolian steppe and hang gliding in Rio de Janiero.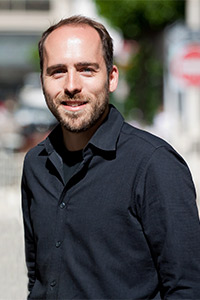 Oskar Bruening
Co-founder and CEO
Oskar grew up traveling the world and loves exploring local cultures in remote locations. Raised with a German eye for precision and armed with a B.Sc and a M.Eng from MIT, as well as a fine art education from the San Francisco Studio School, Oskar has over a decade of experience at top Silicon Valley technology companies. These include VMware and Symantec, Vontu and Pipewise.
Travel Persona
Explorer, always taking the side roads just to see where they lead, eternalizing fleeting moments on film.
Favorite travel experiences
A two-hour candlelit conversation with an old Buddhist monk in the middle of nowhere Mongolia, discovering artist town Jerome in Arizona by accident, tenting on the beaches of JeJu Island, Korea.