Two-Hour Horseback Tour in Redwood National Park
Head out on a scenic two-hour horseback ride, treading deep into the ancient redwoods of northern California's lush national park. Uncover a vast amount of spots that are less traveled and well-known.
Instant Confirmation
Best Price Guaranteed
Highlights
Discover Redwood National Park by horse, traveling along shaded trails and taking in the natural sights of lush greenery and the tallest trees known to man
Coast up a mountain to reach heights of approximately 600+ feet
Enjoy listening to your knowledgeable guide explain the history and culture of the national park, while pointing out various plant and animal species along the way
Additional Information
Waer long pants, sweatshirts or coats, and closed toed shoes.
Customer Reviews
It was a beautiful ride, the guide was friendly, and I felt comfortable with the horse.
Not only did we have a beautiful trail in the pristine Redwoods and ferns but we learned a lot about the trees and area. Our guide, Kaitlyn, was very kind and knowledgable about the trail and the horses were beautiful and easy to ride. And because our camera was full from all the beautiful pictures we took on our trip there, we were unable to take a picture of me on my horse in the "goose pen" tree, so our guide took some pictures for us on her phone and e-mailed them to us. It was an experience I will treasure for the rest of my life.
The Redwood Creek Buckarettes were extremely rude and unprofessional. The guide, Katelyn, did not introduce herself, did not offer me a helmet, would not let me adjust my stirrups, nor would she let me meet the horse I was going to ride. Her comments to be were short and disrespectful. My horse kept running into the horse in front of me because of the very slow pace. Our horses would bunch up and we would be two by two. Katelyn was several horse lengths ahead and would yell, "get back in line." The other riders and myself were doing the best we could to keep the horses in line and walk very slowly. I asked the young girl behind me, one of the buckarettes, if she could have the girl on the slow horse move her horse forward and that would solve the problem. She told me my horse didn't like to be last. This made no sense. He wasn't last and he was taking choppy half steps and hitting the horse in front of me. When we got to the hill at the trail head, I stopped my horse to get some space, about 2 horse lengths, so that we would be safer. Katelyn saw me pulling the reins, I was using a pull and release strategy because of course the horse did not want to stop when horses were still moving forward, she began yelling, "What are you doing!" I didn't know what she was yelling about, so I stopped my horse again and looked behind me. Then Katelyn jumped off her horse and ran down the hill to get in my face. She told me I wasn't listening to her and if I didn't stop pulling on the horse I would have to go back. I tried to explain the unsafe situation of the slow horse and crowding and trying to put space between the horses. She continued to shame me, I wasn't listening to her and pulling on the horse. I said If you give me my money back I will go. She said they would refund all my money. Katelyn then tried to shame me further by pulling my horse into a position behind her, by that time her horse had walked away- it was a terrible, unsafe situation. I asked her if she had a lead rope, "what do you need a lead rope for?" she said very rudely. I said, "For you to pony my horse. You have ruined this ride for me." I got off the horse and walked back to the barn. The owner met me there with the story from Katelyn that I had been pulling on the horse and not listening to her from the moment I got on the horse. I was shocked at the lies being told to the owner and that I had gotten no instructions or requests to not pull on the horse because I wasn't pulling on the horse, I had been taking pictures, not holding the reins at all. The little girl riding behind me could verify that. The owner laughed at me and told me she would not give me a refund. When I told her Katelyn said I would get my money back, she texted Katelyn to confirm, but said Katelyn didn't respond and she didn't have a computer there to give me a refund. The whole exchange was extremely hateful and unprofessional. I could not believe the people were treating their clients this way. I am an experienced horse rider. There are 5 experienced horsemen and women in Colorado who call me and ask me to ride their horses. I don't hurt horses, I am trained in dressage and Paparelli techniques, gentle horsemanship. I am not a strong arm and I did not push my knowledge on anyone. I attempted to solve my own problem by stopping the horse. I paid for a $95 majestic horseback ride, but what I got was harassment, false accusations and an unsafe riding situation.
Location
Meeting location:&nbsp
1000 Drydens Rd
Mon

Tues

Wed

Thu

Fri

Sat

Sun

1
2
3
4
5
6
7
8
9
10
11
12
13
14
15
16
17
18
19
20
21
22
23
24
25
26
27
28
29
30
31

Mon

Tues

Wed

Thu

Fri

Sat

Sun

1
2
3
4
5
6
7
8
9
10
11
12
13
14
15
16
17
18
19
20
21
22
23
24
25
26
27
28
29

Mon

Tues

Wed

Thu

Fri

Sat

Sun

1
2
3
4
5
6
7
8
9
10
11
12
13
14
15
16
17
18
19
20
21
22
23
24
25
26
27
28
29
30
31

To see the full calendar click the

Book Now button below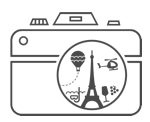 Over 1 million bookings
for the world's greatest activities are processed by Peek every year