Wild Mushroom Foraging Adventure on Sonoma's Coast
Get a better insight about the wild foods around you when you take part in this foraging class geared toward mushrooms. You'll learn which ones are ideal to pick and bring home for cooking, while getting a better understanding to those you should steer clear from. After class, put your skills to the test and hunt alone for mushrooms in the countryside of the Sonoma Coast.
Duration:&nbsp
3hrs - 4hrs
Cancellation:&nbsp
No refunds for cancelled bookings
Instant Confirmation
Best Price Guaranteed
Highlights
Participate in a foraging adventure, discovering wild mushrooms in the area that are ideal for using in your everyday life
Learn about wild mushroom habitat and, find out which ones are safe to eat
Go outdoors and hunt for wild mushrooms with a guided instructor leading the way
Gain a strong appreciation for wild mushrooms that are tasty and healthy
What's Included
Wild mushroom foraging class
Additional Information
Please note that mushroom hunts start promptly at 10 a.m.
Cancellation policy
On occasion tours are forced to cancel due to nature, or lack thereof, and/or regulations outside of our control. In those cases, you will be contacted at least four days in advance with an option to reschedule or receive a full refund.
Customer Reviews
This review is for the Wild Mushroom Adventures: Sonoma Coast that took place on January 25, 2020. My main concern, or perhaps main confusion, is the fact that Patrick has done this 200+ times and this is the quality that he provides and you at ForageSF continue to allow. I am not sure what kind of quality control or auditing of the class goes on - but I think you'd have to try hard to deliver less value for $90. There are a multiple reasons I am rating this so low, but nothing that seems to be insurmountable to fix. 1) Structure - There was no structure to the event. We were sent off, with no information or direction, to go pick mushrooms and then meet back thirty minutes later. Upon returning, it was unclear what we were to do with the mushrooms, but there were samples placed on a log and I had to be informed by another participant that we were staging mushrooms there. Later on in the day, we were all given instructions to make a loop on the hike and head into the forest, off trail, when we felt the urge. That plan was changed halfway through - if you were lucky enough to be within earshot of Patrick - because the original route was much longer than anticipated. How does someone lead groups here every weekend and not have a sense of the length and time of the trails?? Beyond all this, there was no format for the day. No agenda, no itinerary, and no learning materials to inform the group. It would have been helpful to get some general instruction about maybe fungi biology, symbiosis, common partner plants to help guide your hunt, etc. Nothing like this happened. After years of leading these, how is there not a streamlined system or process for this event?? 2) Instructor attitude - Patrick was knowledgeable on mushrooms, but damned if he didn't fight to give any useful information. Using tactics like bad jokes, intentionally misunderstanding the substance of a question, or denigrating people asking questions about obvious (to him) mushroom knowledge, he made it seem like it was an inconvenience that we were all there. What I learned most was how important he is in the mushroom community, how many mushroom experts he knows, and his opinions on the best way to cook certain mushrooms. 3) Format and Driving - The logistics of getting to Jenner to meet up, and then drive another 45 minutes to Salt Point just don't make any sense. Why not just check in at Salt Point? We ended up starting after 11, and walking back to the cars at 1:30. So the total time of instruction or guidance was probably 2 hours, most of that solo time in the forest looking for mushrooms while Patrick moseyed along on the trail. I can't stop thinking about how little value was provided for the cost of the class. It's even more frustrating because there's been time to get it right. I can appreciate working out the kinks in a human dependent operation, but it should be really embarrassing for your organization to have this mature of a "product" be this poor on so many fronts. This experience has turned me off from any other experiences through ForageSF, and we were eyeing the seaweed class as a next fun trip...that is before we attended the mushroom hunt.
The teacher was very knowledgable about individual mushroom species. He had many colorful stories to share as a mushroom enthusiast and someone who has been studying mushrooms for decades. That did not translate to an actual class where participants left with any helpful knowledge other than knowing you can go to Salt Point to forage. For the cost of the class there should have been a handout of examples of trees and mushrooms (since they go together) that grow in Salt Point, and a picture of which ones are poisonous and to avoid. Again, I appreciate the teacher's knowledge, but he didn't come across as a teacher hoping to encourage people with any helpful hints. He struck me as someone who was lowkey bragging most of the time. Here are some tips: 1. have everyone in the group introduce themselves so there is a sense of community 2. state the goals, here are 1-2 thing we will accomplish and people will leave with
Patrick's attitude and approach were a little more laid back then I would have liked. The "adventure" was basically, go find mushrooms and I'll tell you what they are. I have been on another mushroom forage where the instructor researched best places to find mushrooms in advance of our forage and guided us to successful results. This was nothing close to that. Given the cost (I paid for 5 of us), it was underwhelming at best.
Mon

Tues

Wed

Thu

Fri

Sat

Sun

1
2
3
4
5
6
7
8
9
10
11
12
13
14
15
16
17
18
19
20
21
22
23
24
25
26
27
28
29

Mon

Tues

Wed

Thu

Fri

Sat

Sun

1
2
3
4
5
6
7
8
9
10
11
12
13
15
16
17
18
19
20
21
22
23
24
25
26
27
28
29
30
31

Mon

Tues

Wed

Thu

Fri

Sat

Sun

1
2
3
5
6
7
8
9
10
11
12
13
14
15
16
17
18
19
20
21
22
23
24
25
26
27
28
29
30

To see the full calendar click the

Book Now button below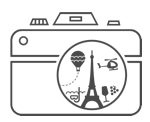 Over 1 million bookings
for the world's greatest activities are processed by Peek every year