90 Minute Sightseeing Boat Cruise in Miami
Set sail on one of Miami's most popular boat tour cruises! This 90 minute tour offers the best views of Miami, so sit back and soak up the tropical scenery, luxurious homes and yachts in the Florida sun!
Duration:&nbsp
1hr 30mins
Instant Confirmation
Best Price Guaranteed
Highlights
Breathtaking sights await you on this 90-minute, bilingual sightseeing cruise of Miami
Pass by the downtown Miami skyline; spot the Port of Miami, Fisher Island, and Miami Beach; and take a peek at Star Island - Miami's most elite residential area!
Enjoy the sea breeze and sunshine while taking in the Biscayne Bay: Many waterfront homes are the current or former residents of some of the world's most famous and affluent actors, socialites, businessmen and artists throughout the century- so keep your eyes peeled!
Sit back with a light snack or cocktail and enjoy this relaxing sightseeing tour on the water
What's Included
90-minute sightseeing cruise
Additional Information
Please wear comfortable clothing and shoes
All of our vessels are Coast Guard certified and meticulously maintained to up hold the best experience for you and your guests
All of our boats have a full bar accepting both cash and credit cards so a grab light snack, a cocktail or soft drink and enjoy the tour
Cancellation policy
Reservations may be rescheduled up to 24 hours in advance.
Customer Reviews
I am sorry to say that the tour was nothing like the tour we had expected. The instructions said that we needed to be outside our hotel for 9:30 for pick-up. We were outside at 9:15 to make sure we didn't miss the coach, but I then received a phone call to say that the pick up would be nearer 10:15. This wasn't great, as we had made an effort to get ready in time for 09:30 and no indication had been given that this would change. I was also concerned that I had to make a phone call from my mobile, which costs a considerable amount of money in US (I am from UK). The coach eventually arrived, however we then had to wait for a group of 4 people, because 1 of them wasn't there yet. After a wait of over 10 minutes, the final person arrived and we made our way to the Everglades. We were advised to eat whilst at the Everglades as we wouldn't get a chance later, because we would go straight into the tour and then the boat trip. The organisation at the everglades was very good, although there wasn't a great choice of food to eat, with nowhere nice to eat it. At 13:00 we all headed back to the coach. We drove back to the hotel and were advised that another coach would be along in 10 minutes to pick us up for the city tour. After we all waited for 20 minutes, I phoned the Miami Info number and asked what was happening. The reply was that the driver would be with us in 5 minutes. 15 minutes later, there was still no sign of the bus and so I called Miami Info again. I was advised that the coach was stuck in traffic on Miami beach, but would be there within a few minutes. I asked if there was an option to get a refund if the coach didn't turn up. My mum and I only had the 1 day to see everything in Miami, so were keen to not wait around for the day, waiting for a coach. I was advised that a refund was not possible. At this point, someone from another party also contacted the office and was advised that they would receive a refund if the coach didn't turn up within 10 minutes. The coach then arrived, an hour after we were told it would arrive. We were then taken on a "City Tour". The City Tour involved a direct drive to the Little Havana area of Miami, where we were told that we had 30 minutes for lunch. This was not explained on the literature and was the opposite to the information given to us by the other driver, who said that we would not have time to eat later. Whilst I can appreciate that Little Havana holds some interest, there was very little to do other than wander the tatty streets and then get back on the coach. I have been to the real Havana, so don't need to see this version of it. We then drove back through the city, with 2 districts pointed out to us as we drove past them. We learnt absolutely nothing about the history of Miami and didn't see any points of interest. The driver then told us that we were about to go to the boat stop, but that he needed to show us the Guess shop first. My mother and I looked at each other in amazement! We wanted to find out about Miami, not the Guess shop (which you couldn't miss, because it's big and right opposite our hotel!). We were then walked to the dock to be ready for our boat trip at 16:30. We arrived at the dock at 16:00, so had 30 minutes to wait. There was also a long queue of people already there, with no organisation or queues to speak of. I asked the driver if we were going to go through South Beach and Miami Beach, but he said that because we had got on at Bayside, we wouldn't see it. At this point, we gave up on the whole tour. It had started to get dark, so by the time the boat tour left (which is supposed to be 1.5 hours), it would be too dark to see anything or take photos, etc. Mum and I wandered around Bayside and then made our way back to the hotel. I have to say that I have never experienced such an appalling day in my life. We chose this tour as it promised to cover the key areas of interest in Miami and should have ensure that we spent our time looking at places, etc. We also noted that the tour guides appeared to have a great time at the various stops, having drinks and food with the locals. Sadly, the only positive thing to mention about the tour is that we went on a airboat ride with a great guide (not a Miami Info guide!). To sum up, the following things were not as expected/promised in the marketing on your site: - South Beach not included in the tour (we had to do this ourselves on another day before we left for the airport, which cost us extra) - Art Deco not included int he tour (again, we paid to do this ourselves on the way to the airport) - No idea what the Venetian Pool is, so I assume we didn't do that - Boat Tour was 90 minute narrated tour, but didn't start until 16:30, which was too late as it was getting dark. - Tour start time was 09:30 on documentation, but we were contacted just before this time to say that it would be 10:15 - Advertising stated that tour was around 5.5 hours, not almost 8 hours, which it would have been had we gone on the boat tour - Coach tour was 90 minutes by land, but this did not happen, other than the odd comment as we went through areas on the coach. No history of Miami was given - Narrated city tour with stops was not accurate. There was only one stop which was at Little Havana. No other stops took place on either coach trips. - Complimentary hotel drop-off was mentioned, but this didn't happen as the tour guide left us at the quay. We were lucky enough to have a hotel within walking distance, but there was no offer to get anyone else back to their hotels. The day cost $175.84 in total, however we had to pay an additional amount to experience the highlights that were not covered as promised. I would like to ask that you read my review and consider some sort of refund, as we really did not get what we paid for. My mother will never be able to visit Florida again as she is 77, so this was a trip of a lifetime for her, but this day left us both feeling very upset and frustrated. My booking reference was 880728905. Sandra Lewis sandra@twistedpurple.com
Very unorganized and a tremendous amount of waiting.
Location
Meeting location:&nbsp
2401 Collins Ave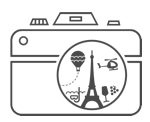 Over 1 million bookings
for the world's greatest activities are processed by Peek every year