Venice of America-Lesson & Tour
This activity requires a minimum of 2 guests per tour. Be sure to invite friends and family as it will be a fun adventure for everyone! $125.00 Per Person Before Sunrise Paddleboards recruited any Instructors, the plan had already been studied for a full year and then we set out to find locals who had a passion to share the River with others. The Tour has already been selected "Best In Town" and in its first year has already had thousands of visitors with raving reviews. We are proud to be the creators of the Venice Of America Tour, which others have imitated, but never duplicated. The New River offers incredible landscapes and scenery like nothing else in the world.
Duration:&nbsp
2hrs 30mins - 3hrs 30mins
Cancellation:&nbsp
48.0hrs
Instant Confirmation
Best Price Guaranteed
Highlights
World Famous Venice oF America Lesson and Tour 2The canals house Mega Yachts to the rich and famous and they dock at luxurious homes that can only be seen by river as many are inside of secured gated communities.
Trip Advisor says the only way to travel the Intracoastal to really see things up close and personal is by Sunrise Paddle boards and we agree! That was our intention from day one and we couldnt be happier to have a 95% Excellent Customer Satisfaction rating from third party vendor surveys.
Experiencing a relaxing journey from Fort Lauderdale's Barrier Island to the Riverfront in Las Olas with professional and frindly guides is a once in a lifetime occurence for Tourist. However, you would be surprised to know how many locals repeat the Tour as it changes everyday.
We navigate different routes each day based upon current, wind conditions, and other factors to make the the tour safe, fun, and inviting for all ages.
World Famous Venice Of America Lesson and TourLook out for Manatees as we take you through a portion of the miles of navigable inland waterways that make up New River, winding past the palatial estates, multi-million dollar luxury yachts, and natural areas of Fort Lauderdale's intracoastal and river system.Fort Lauderdale is known as the Yachting Capital of the World and hosts the largest International Boat Show in the world with over 3 billion dollars in private yachts. (Usually the last weekend in October or first weekend in November)
Needless to say, paddle boarding is the best way to seem them! You may even glide your board from the small wakes as yachts and boats pass us and all while enjoying the beautiful Intracoastal Waterway system that stretches from Maine to Miami! Our port plays host to as many as 18 cruise ships in a day, sailing from Port Everglades in Fort Lauderdale, Florida, to marquee destinations throughout the Caribbean.
Two of the world's largest and most advanced cruise ships, the Allure of the Seas and her sister ship Oasis of the Seas, also call our port home. The waterfront homes we'll see along the way have earned Fort Lauderdale its reputation as the "Venice of America." (See list below!)
Along the Tour, we can answer questions about things to do, places to visit, to shop or which of the many world class dining restaurants to choose! Or you can just become one of our many sun-seekers from all over the world that come to Fort Lauderdale to do business, relax, and play!
Here are just a few of the Rich & Famous Home and or Yachts that decorate our Intracoastal Waterways, Rivers, and Canals:
Johnny Depp, Gene Hackman, Wayne Huizinga (Founder Waste Management, AutoNation, and Blockbuster), Scottie Pippen, Nick Nolte, Lucille Ball and Desi Arnaz, John X. Watson (CEO of Sunglass Hut), Johnny Weismuller, aka "TARZAN", Barbara Mandrell, Tom Bodett (CEO of Motel 6), Any Given Sunday (Featured Movie with Cameron Diaz), Gloria Vanderbilt, Merv Griffen, Sonny and Cher, Cape Fear (Blockbuster Movie), Rick Hendrick (Nascar), Wendy Thomas (Dave Thomas, Founder of Wendy's), Michael Mann (Shot last 5 Episodes of Miami Vice), John G. Stumpf (CEO of Wells Fargo), Easy Rider Magazine, Ralph Lauren
Due to popular demand we highly suggest booking in advance.
What's Included
Paddleboard, Paddle, Leash, Complimentary Photos and Videos
Additional Information
We meet-up at the first 2 docks at the corner of Las Olas and Seabreeze Blvd.
Disclaimer: Please understand the Activity time slot will include the check-in and check-out process.
Cancellation policy
Weather Policy: WE PLAY IN THE RAIN! This is a water activity and you should be dressed to get wet! We will only cancel if lightening persist. Note: Lightening, Thunder, and Showers pass very quick, so please do not expect a cancellation. Weather can change very fast in Fort Lauderdale and Forecast may call for rain that we never see as we often have the ocean breezes keep rain out west. It is normal for the hot summer heat to cause evaporating water to have a quick rain shower that usually passes very fast and we appreciate the coolness that comes with it. Please DO NOT cancel for light showers or cloudy weather. You are already dressed to get wet and we sincerely believe that playing in the rain is healthy and fun. We will call you if we are canceling due to bad weather; otherwise please come as planned. If you DO Not Show and Do Not Call in Advance of your Reserved Time; then No Refund will be provided. Polite Guest may request a credit for another visit. Please ask to place your Name with a Credit in our Filing Records System. Cancellation Policy: 72 Hours in Advance for a Full Refund Weekends and Holidays / 48 Hours Week Days We understand that things happen and ask that you contact us as early as possible for a cancellation. We value our Guest and our Guides. Note: Guides may only be coming to work exclusively for Reservations, so we appreciate a Courtesy Call as soon as possible so we can allow them time for scheduling and adjusting plans. We discourage late cancellations as this hinders our ability to schedule other Guest who may have wished to make a reservation for the same times. This also explains why Pre-Payment is Required for All Guaranteed Reservations. We have learned that some people will not call or show up if they have not already paid and so we have adjusted our policies for best reservation management. You must cancel 72 Hours in Advance of your scheduled time in order to get a full refund on Weekends and Holidays or 48 Hours on Weekdays. Once we are inside the 72 Hour or 48 Hour Period then a Credit will be offered as long as the request is made in advance of your scheduled Reservation. NO SHOW / NO REFUND: The Equipment is Reserved for you and by not showing up and not calling this creates possible loss from other Guest who may have reserved for that time and were denied. Hence, our policy is No Show / No Refund. We do make exceptions for reasonable circumstances and will offer a credit to be kept on file and by your name. Full Moon Paddles and Special Events: No Refunds / Credit Substitutions = Rental PLEASE NOTE: We still offer a Full Refund 72 Hours before Specialty Events like the Full Moon Paddle. These are very popular and are often SOLD OUT. This means we are Reserving Boards for anyone Prepaid and likely have to turn away others who would have reserved your position; therefore any last minute cancellations may be considered however they will only be given credit towards a 2 Hour Weekday Rental and not towards future Full Moon Paddles. Hence, we do not offer Refunds or Credits towards same Event or Specialty Event. Please do not reserve if you are unsure if you can make it. You may still cancel for a Full Refund up to 72 Hours before the scheduled Paddle. 100% Satisfaction: We Love Our Customers Our ultimate Goal is 100% Satisfaction and while we realize that it is near impossible to please everyone all of the time; we do want everyone to be provided an opportunity for resolution. If you feel we made an error or if you want to share a great experience; then please Email our Satisfaction Team Here.
Location
Meeting location:&nbsp
2520 N Federal Hwy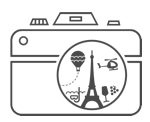 Over 1 million bookings
for the world's greatest activities are processed by Peek every year