Drink down tasty cocktails and beers in a number of tucked-away pubs that cater to all palates. Discover new favorites or rediscover forgotten oldies on this bibulous walking tour.
Cancellation:&nbsp
No refunds for cancelled bookings
Instant Confirmation
Best Price Guaranteed
Highlights
Enjoy the most popular neighborhoods of Houston – Downtown, Midtown, and the East End
Listen to stories of the city's past and present
Join up with a fun group of people who are just as into great pubs and beers as you are
Stop off at three bars where you can test different drinks while enjoying the spectacular ambiance—there will also be the opportunity for local cuisine, so don't worry about going hungry!
Additional Information
Wear comfortable walking shoes. Must be 21+.
Customer Reviews
From my Yelp review: We just took the Paranormal Pub Tour...or I guess Hidden Houston Pub Tour...or whatever its called now. They changed the name, theme and bars after we bought the nonrefundable Groupon for it. And plainly put, it was awful. We were told to arrive at Houston Watch Company 5-10 minutes before the start of the tour at 7:00pm. The guide arrived at 7pm, checked us in, and we were forced to hang around until about 7:45 when we finally got started. Then we walked outside and stood on the sidewalk with cars screeching by as he tried to tell us some lame 5 minute story about a couple of guys that were hanged and beheaded or something. Honestly, his story was so scattered that I couldn't even follow it. Then we made our way to Char Bar, which involved another 2 minute story about the history of the bar, that I later found on Chron.com after a quick "Char Bar" google search. Again, we got a drink, sat around for 30 min with the guide just hanging around by himself until we finally moved on. We then went across the street from La Carafe and heard a "ghost story" about the place. I've looked up the history of the bar and haven't heard this story before...not to say it wasn't true, but the ghost stories I found on Google were 10X more interesting and creepy. The tour guide also said that they don't go there anymore (see the change of itinerary mentioned earlier) because its "too small and the upstairs is only open for private parties"- not true... I've been there multiple times in the past month and they open the upstairs bar around 9pm (it's obvious he knew nothing about the actual bar and had never even been there himself). I agree that the bar is too small for the size of the tour (which online says is a max of 14 people, but we had 18), but at least get the facts straight on the upstairs bar. Next we went down along the bayou walkway (which was the creepiest part with all the homeless people) and made our way to Spaghetti Warehouse. It was obvious that the Spaghetti Warehouse staff were not welcoming us, and forced the "ghost story" to be told in the lobby area, as people constantly came in and out, disrupting the group. And then later we talked to a former employee who told us that the owner made up the whole Spaghetti Warehouse ghost story to make the tour more interesting. Oh and icing on the cake- the tour guide had to look at his notepad to remember the stories. All in all, save your money and avoid this disaster of a "tour". Google will give you better and more reliable ghost stories and history of Houston.
The tour was given to me by my daughter for Christmas. She knew I was very interested in a paranormal tour. I understand that the closing of the Brewery Tap changed the tour so it is no longer a paranormal tour, therefore no "ghost meters" but that was the reason the tour was purchased. Although the tour guide was fine telling the stories, it is different from what was expected.
The email of where to meet sent us to an out of business location. The tour guide wasnt very informative then the apparent owner took over. We didn't go into Char Bar, She stopped telling any ghost stories however was happy to turn it into her version of a history of Houston tour. Spoke very rudely to the tour. I will not recommend this tour company to anyone....ever.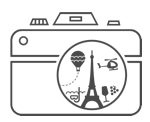 Over 1 million bookings
for the world's greatest activities are processed by Peek every year