Finger Lakes Winery Tour Transport
Get whisked away in a luxury vehicle, touring the Finger Lakes Wineries in style. Head out with your friends and leave the driving to the professionals.
Duration:&nbsp
1hr - 8hrs
Instant Confirmation
Best Price Guaranteed
Highlights
Set off on a tour of the Finger Lakes' best wineries with the help of a local transport that gets you from point A to B in no time
Hop in a Lincoln Navigator SUV with a professional driver behind the wheel guiding you through the area with safety in mind
Check out areas that can include, Seneca, Cayuga or Keuka Lake Wine trails, choosing where you want to go with the help of local maps to guide you
Hear stories about the area's history and wine culture, told by someone with plenty of insider knowledge
What's Included
Transportation
Ice water
Maps
Additional Information
Be advised you can have lunch on the lakes.
Cancellation policy
Full refunds for cancellations made at least 48 hours in advance.
Customer Reviews
Wow. It has taken me 2 weeks to try to think of how to review this service. If there was a negative star rating, I would have chosen it. Here it goes: 1) The car is neither luxurious nor comfortable. The body is rusted. The interior is dirty. The console in front of the seat is broken and stuffed with a dirty pillow. The handles on all of the doors on the inside are broken. The doors can't be opened from the inside (which is super-creepy with a driver like Orlando). The car beeps for 3 minutes every 20 minutes or so, but Orlando assures you that there is no problem. I am not sure that the seatbelts in the back work (it's ok with Orlando because it's "legal"). The car shudders when it goes over 50 MPH. The 4th, 5th, and 6th people of your party have to climb over a seat into a raised seat with barely enough room for three (we are small people--all less than 160 lbs). 2) Orlando is offensive. Within 5 minutes of starting our trip, Orlando had succeeded in offending everyone in our party--Canadians, Drivers of Subarus, Democrats, Physicians. Orlando never stops talking, and it is not about the area and local attractions or what to look for. He lectured the car about how doctors are criminals who prescribe medications that people don't need--such as insulin for diabetes. "All you need to do is take large doses of cinnamon." You can cure cancer by,"mixing Flax oil in cottage cheese. Its a well known fact. It's on the google." 3) You will feel like Orlando's prisoner. We were a group that likes conversation. We usually have to keep two members of our party from chatting too much. Orlando talked non-stop the entire trip. We were taking turns sitting in the front seat next to him to share the burden. We ended our trip one hour (and one winery) early just to be able to get out of his car. Some of the topics that Orlando pontificated on: his past employment for the government--"I can't tell you what I did. They asked me to fake my death, but I wouldn't do it; so I had to quit." He also told us about the buried UFOs as big as a football field in the desert. He also commented on how there are, "so many democrats that you could bury them." I am not sure what that was in reference to. 4) Despite the number of times that Orlando will tell you about his 28 years of experience, he is not all that knowledgeable. I had been planning this trip to the Finger Lakes for many months as a birthday celebration for my wife. I had carefully selected wineries that I wanted to visit. Right after getting into the car, he argued with me about my choices and asked me if, "you know anything about this area?" and then told me that it would be impossible to include Ravines in our itinerary as the Winery is in Geneva. I told him that there was a tasting room on Keuka lake, and he said, "I don't know anything about that." I had to tell him that I was confident in my itinerary and essentially argue with him to accept it. I don't think that visiting three wineries and having lunch between 1030 AM and 6 PM is too much to ask. In the end we were dropped off at 5 PM. In summary if you are looking for a knowledgeable, friendly driver in a safe comfortable vehicle for a relaxing day touring the amazing Finger Lakes wineries, DO NOT BOOK WITH Orlando. However, if you are seeking a nightmare version of Carpool Karaoke, but instead of James Corden driving you around in a nice car with pleasant conversation, you want an ignorant, rude, offensive, conspiracy theorist driver with verbal diarrhea and a dirty unsafe and uncomfortable ride, then Orlando and Finger Lakes Transport and Tours is for you.
Orlando picked us up promptly, arriving a little early so we could leave on time, and provided satisfactory and safe driving at appropriate speeds. However, our day was made very uncomfortable by Orlando's odd and unprofessional conduct. This included his aggressive push-back over our desired route and the order of stops. Despite clear communication over email beforehand, Orlando argued with us about where to go and in which order to proceed. He also provided constant, unwanted commentary about vineyards we passed, making passive-aggressive comments about the places we chose to visit and places he favored instead. This was in addition to other unnecessary commentary of political and religious nature that made us all very uncomfortable. Finally, Orlando kept making a sales pitch for a hotel-booking service that no one was interested in hearing about. No one wanted to express the lack of satisfaction at the time, as our lives were literally in our driver's hands and we did not want to anger the person controlling the wheel. Before employing Orlando's services, we would recommend setting very clear parameters. Not quite the way we expected to celebrate a family reunion and first marriage anniversary celebration.
Our driver was rude and condescending. He awkwardly followed us into each winery, made remarks about how we "must not be wine people," because no one in our group of 8 liked wine at a winery he classified as an A+ winery (based on other customers' reviews, not his own experience, as he stated). We finally convinced him to take us to the wineries we had been asking to go to (and had paid him to take us to), and we loved them! They had better wine and better atmospheres than the ones he insisted on taking us to. He acted like those wineries were below him, which I don't understand, because he was not a classy guy. His Navigator is old and ratty, and he needs a haircut and shave. We would not ever use this service again or recommend it to any of our friends.
To see the full calendar click the

Book Now button below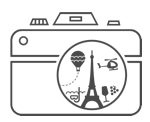 Over 1 million bookings
for the world's greatest activities are processed by Peek every year