Alcatraz Escape Room Game in Rochester
Solve clues and puzzles that put your wits to the test with an escape room adventure. Work with your team to break out of jail before you're stuck in there for good.
Instant Confirmation
Best Price Guaranteed
Highlights
Get in the game with an exciting escape room adventure that pits your critical-thinking skills against all sorts of puzzles
Play along with an engaging scenario where you and your fellow inmates are getting locked up in the infamous Alcatraz prison
Plan before 60 minutes is up and the warden gets back to assign you each a prison cell
Additional Information
Please be prepared to be in an enclosed space for an hour. Please understand that you may be working with strangers if you have not chosen to purchase a private room.
Cancellation policy
We do not issue refunds. However, if you call 48 hours before your scheduled time, we would be happy to work with rebooking you. (You may also reschedule yourself with the link provided in the confirmation email.)
Customer Reviews
We had such a great time with this adventure! There were 6 of us and we managed to escape with 15 minutes to spare! Our "warden" was excellent and really made the experience even better! Highly recommended!
Second trip here and the first trip was definitely better. We had 7 in our group and were paired up with another 3 people. I understand that happens. But, this room was really not big enough for the 10 people maximum. 7 was more then enough for this room. The rooms were smaller then expected and we kept running into each other. They have three levels for the number of clues they give. As before, we chose the middle level with 5-10 clues, if I remember the number correctly. I'm use to clues being given to us when they see us struggling on something. It was not the case this time. They may have given us 4 clues and we struggled at times on this room. We don't mind working through a tough room, but if clues are to be given, give them. Despite not being overly satisfied with this room, I would recommend Unraveled Escape Rooms. I hear the CSI room is very good and the Insane Asylum was excellent.
We decided to go to this escape room because I had family in town and we won $45 off on Thursdays on First, there was 5 of us total. My family has done around 12 different escape rooms all over the country, so we are not new to escape rooms. When my boyfriend called to make the reservation, some guy named Ryan was very rude and kept talking over him, my boyfriend explained we had this coupon but we currently could not find it so Ryan told us to bring it when we showed up to get the $45 off. After my boyfriend came to find me about where the coupon was, we realized it was on the coffee table and that our puppy had just been caught in the room stealing stuff off the table, so we were pretty sure she consumed it. When I called back to explain the situation Ryan told us that he's "heard that story before this week" and someone else tried to say that they won $95 at Thursdays on First. I tried to see if he would still allow us to have the $45 off because I could remember the first 4 digits of the coupon, could recall all the balls that we pulled for the money and tried to explain $45 was nowhere near $95. He told us he could do nothing, and we had to keep looking and if we couldn't find it then we could try again next week on Thursdays at first and eventually he offered $20. Because of his attitude we decided to look somewhere else and when we called to cancel Ryan said, "what $20 wasn't good enough for you?" We eventually did find it; the puppy took it behind the couch, so we booked and went in. The experience with the hand cuffs and the blind folds were pretty cool but those size rooms were not built for 10 people, it was the most cramped escape room we have done. The puzzles were decent, the only challenging one was the last one with decoding to find the numbers. We didn't ask for any help except at the end, whoever was in charge of the room (sounded like Ryan from on the phone) didn't mention we could ask for hints at all when he explained the room to us, and we were teamed with 4 people who have never done this before. The guy who was in charge didn't reset the room properly, so the last puzzle was broken, and he even knew it was broken and said he forgot to fix it. Not only that, but he wasn't even paying attention to us playing because we got all of the numbers correct but the broken lock wasn't open, so we sat there for a couple minutes not knowing what to do because we believed our numbers were right (which they were). We only found out this puzzle was broken when our group of 5 asked for a hint twice from the guy who was not paying attention and he told us to just break the prop to finish the puzzle. I've never been to an escape room who had such inattentive staff. Not sure if our group will be back to this escape room in Rochester.
Location
Meeting location:&nbsp
300 11th Ave NW
To see the full calendar click the

Book Now button below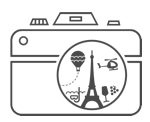 Over 1 million bookings
for the world's greatest activities are processed by Peek every year